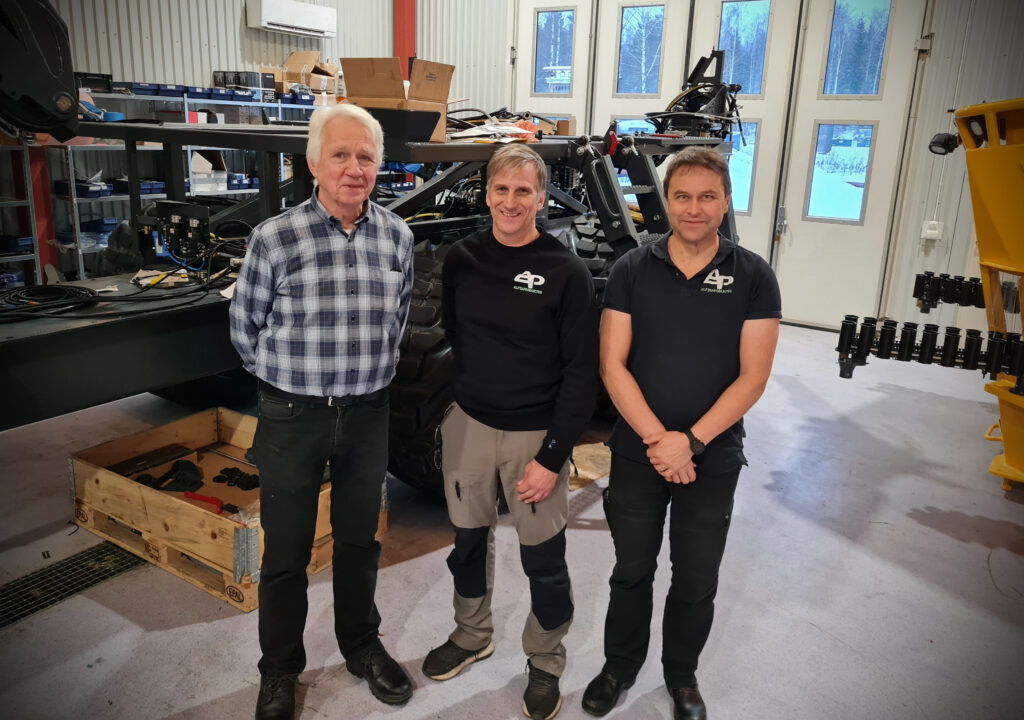 Grangärde Konsult och Innovation AB, based in Grangärde, signed an agreement on Jan 9th for the acquisition of all shares in Alftaprodukter AB and thus also their wholly owned subsidiary MidiFlex AB.
Alftaprodukter is a leading supplier of mobile hydraulics solutions and is certified according to FR2000, Certified Excellence partner to Bosch Rexroth as well as Mobile Technology Center to Parker. The company has been a reliable partner for spare parts for forest machines since 1993 and over the years has built up a great deal of expertise in designing mobile hydraulics and control systems. www.alftaprodukter.se
Grangärde Konsult och Innovation AB is the parent company of a group with a background in design and manufacturing as well as international establishment of sales and service of equipment for modern forestry. Since 2018, the focus of the business has been the mechanized planting of forest seedlings through the company Plantma AB, which will now be a sister company to Alftaprodukter and MidiFlex.
www.plantmaforestry.com
Since the start of the Plantma project Alftaprodukter has been involved as an active partner and, in addition to supplying the MidiFlex scarifier, has also been involved in developing the control system and electrical, hydraulics and pneumatics solutions for the project.
In 2022 the first series of the production version, PlantMax X2,was assembled by Alftaprodukter in its extended premises in Alfta.
With the acquisition, this collaboration is further strengthened and in 2023, work will begin to scale up the production of PlantMax and MidiFlex to meet the great demand for planting machines from large parts of the world.
Alftaprodukter will be operated in the same way as today and the acquisition changes nothing for existing customers and suppliers within the company's various business areas.
Former owners and management will remain working and continue to contribute to the daily operations with their unique competence and their great commitment to both employees and customers.
"It is very gratifying to welcome Alftaprodukter to the group today. A stable and well-managed company with fantastic staff with solid competence and great commitment that we have worked closely with in recent years. We look forward to further developing our collaboration in the future and working together to deliver Swedish planting machines to all parts of the world," says Stig Linderholm, Grangärde Konsult och Innovation AB.
The sellers Stefan Carlsson and Stefan Hedlund emphasize that it feels good to find a buyer who works from a long-term perspective and has extensive experience in the industry. We are proud of what we have built and look forward to seeing the company continue to grow and develop in a positive direction.
Stefan Carlsson, CEO Alfta products
+46(0)271 754 113
stefan.carlsson@alftaprodukter.se
Stig Linderholm, Chairman of the Board Grangärde Konsult och Innovation AB
+46 (0)70 220 58 03
stig.linderholm@gkiab.com